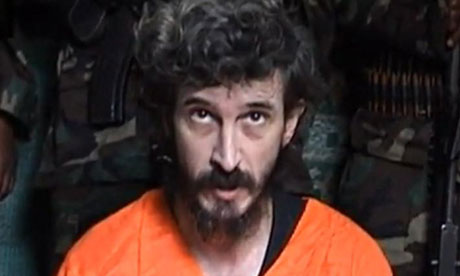 Washington(ANN)President Obama ordered U.S. forces to support French troops in a failed mission to rescue a hostage in Somalia, Mr. Obama notified Congress on Sunday.
At least once French soldier was killed during the operation Friday.
The president said U.S. combat aircraft "briefly entered Somali airspace" to support the operation Friday. "These aircraft did not employ weapons during the operation," Mr. Obama said.
Mr. Obama said he directed U.S. forces to participate in the mission because it furthered "national security interests."
American warplanes entered Somali airspace on Friday in support of an attempt by French commandos to rescue a French agent held hostage by Al Shabab militants in Somalia, President Obama told Congress in a letter on Sunday.
The warplanes did not fire any weapons and took no direct part in the operation, the president's letter said.
The rescue attempt was a failure. The hostage, who used the name Denis Allex, was killed by his captors, and two French soldiers were killed in the raid.
The letter said the American forces "provided limited technical support to the French forces."
The president's letter was meant to fulfill a requirement under the War Powers Resolution that he notify Congress within 48 hours after ordering American forces into potentially hostile situations abroad, including entering the territory, waters or airspace of a foreign nation while equipped for combat.
In 1993, U.S. special forces hunting a Somali warlord engaged in a fierce battle with local militia that resulted in the deaths of 18 U.S. troops and about 80 wounded. The episode was portrayed in the book and movie "Black Hawk Down."
American troops provided "limited technical support" to the French forces but took no direct part in the assault on the compound where the French citizen was believed to be held hostage, Mr. Obama said.
French forces conducted the night-time raid that led to a gun battle with militants whom officials fear killed the hostage, a French intelligence commando.
The assault left a French soldier and 17 Islamist fighters dead, according to the French defense ministry. Another soldier was missing.
French President Francois Hollande said Saturday that the operation "did not succeed."
He said it led to the "sacrifice" of two French soldiers — the one killed and other missing — and "maybe the assassination" of hostage Denis Allex, who was a member of the DGSE, France's equivalent of the CIA.
French Defense Minister Jean-Yves Le Drian also told reporters in Paris on Saturday that "everything leads us to believe that Denis Allex was gunned down by his captors." But the al-Shabaab militia, which is affiliated with al Qaeda, claimed that the hostage is unharmed and being held at a new location.
The operation took place in a town about 75 miles from Mogadishu, the Somali capital.
source washingtontimes
Araweelonews Mobile
Somaliland Office
E-mail; Info@araweelonews.com
jaamac132@gmail.com
shalcaw2@hotmail.com